Partnership with CleanBox
Fire Loop and CleanBox recently established partnerships and agreed on sharing their innovative experience with each other. Both of the companies consider hygiene as one of the most important aspects of location-based public entertainment experience.
THE HYGIENE PROBLEM: BACTERIA + VIRUSES + SWEAT + FOG + SMELLS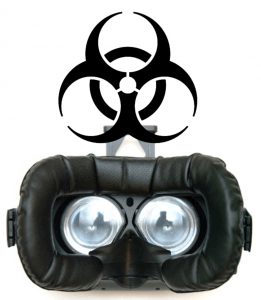 CURRENT SOLUTIONS ELSEWHERE:

ALCOHOL WIPES: Damages lenses, causes allergens, Wasteful. Not effective enough.
FOAM INSERTS: Not time / cost effective. Wasteful. Doesn't decontaminate.
FACE MASKS: Reduces enjoyment of immersion experience. Wasteful. Doesn't decontaminate.
CLEANBOX delivers a hygiene solution that works!
Using a UVC (medical grade) light for decontamination of VR/AR/MR headsets Cleanbox eradicates 99% of bacteria, virus and fungi, and can treat any number of hardware from 1 to 100+ in a one-minute cycle.
Our superhydrophobic nanotech coating for your HMDs provides long-term care and prevention of grime, germs and smells.
Directed air creates a sophisticated air flow, engineered to ensure high- speed air volumes cross the surfaces of the visor, so that detritus and moisture are removed entirely. CLEANBOX does not damage lenses.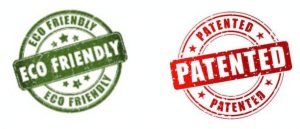 In other words, to ensure we provide the premium experience we can guarantee that our customers will always wear dry and clean equipment while they are enjoying our immersive VR experience.
The cleaning cycle takes only 60 sec. You can observe the cleaning process through a transparent door of the box.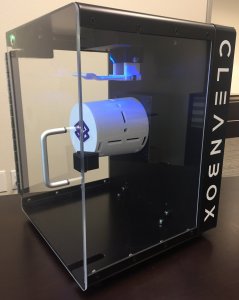 For more information visit https://www.cleanboxtech.com/